3 Comics Stories So Mind-Blowing We Can't Help But Want Them In MCU
All kids grow up reading comics. It's a good way to escape the world around us and drift into those action-packed stories and let your mind wander for hours. Not only do the characters grab our attention but the bursting colors and hours of grueling artwork that the creators have taken to making a masterpiece that will shape the reader's mind.
Together with the concept and storyline - we are hypnotized by these collectibles. And these graphic novels go for a pretty penny if in top quality condition. 
Here are a few comics that were too wild to for MCU but regardless, the fans loved them.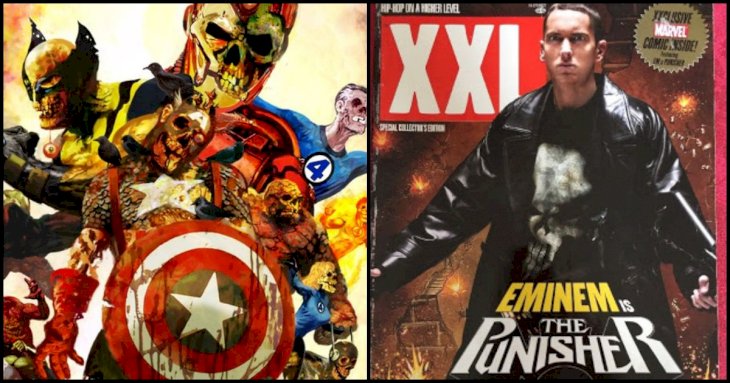 No matter your perception of these "innocent" graphic novels, they can get pretty insane and pretty graphic. 
It's known that superheroes are crazy characters by nature and there are a large number of comic book stories out there that you could classify as outrageous. These are in such demand that you'll see some of the world's most brilliant minds spend their wealth on gearing up with new styled clothing or armor and weaponry to take on criminals. Regardless of these impossible to make comics, the fans are eager to see it on the big screen. 
There are definitely a few strange collections out there that are yet to be discovered but here are a few Marvel comics that were deemed too weird or impossible to recreate on camera. 
All we can do is hope that there's a studio out there that are willing to take on this challenge and recreate these amazing stories into screen projects for the fans that love them. 
Let's begin with the Spider-verse
Sadly, there are numerous reasons why Spider-Verse cannot be made into a feature.
Spider-Verse has multidimensional battles and forces and various killers. There are so many variations of Spidey as well ranging from The Electric Company Spider-Man to the Broadway version of this Spider hero. Then we have Spider-Man to Turn off The Dark, the meme Spider-Man and of course the Japanese Spider-Man with mecha Leopardon to name a few. 
That's enough to make your head spin.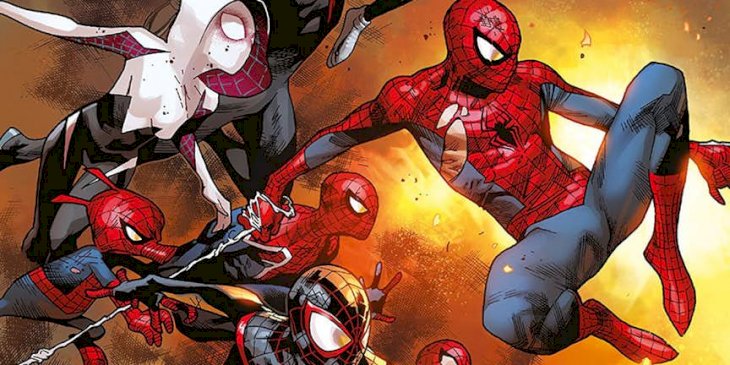 Here's a bit of dialogue from a conversation in one of the comics from one of the Spider-Men: 
"One of 'em was unmasked, and I swear he looked just like the guy from Seabiscuit."
Then the other Spider-Man replies:
"Really? I thought I saw the guy from The Social Network over there."
Now just imagine Marvel Cinematic Universe if used this version for their film. The story would be crazy! Fans would definitely want to watch that but if you're clued up on how the film industry works by now, you'll know that they'll adjust the dialogue to suit the film and make it easier viewing and dialogue. 
We can dream, can't we? 
Coming in at number 2 is Eminem/Punisher
You see so many artists trying out new things. Actors becoming singers and writers and the list goes on. 
This well-known rapper, Eminem has stepped off the stage and into the world of comics. Being well-versed with the vigilantes, he's instantly slammed into a Punisher and is ready to hit back. Despite his enthusiasm to be the hero in this shootout, he's dragged away by the villain Barracuda who saves him from this conflict. As the story goes, they were once best "homies" as they like to say in the land of the rapper.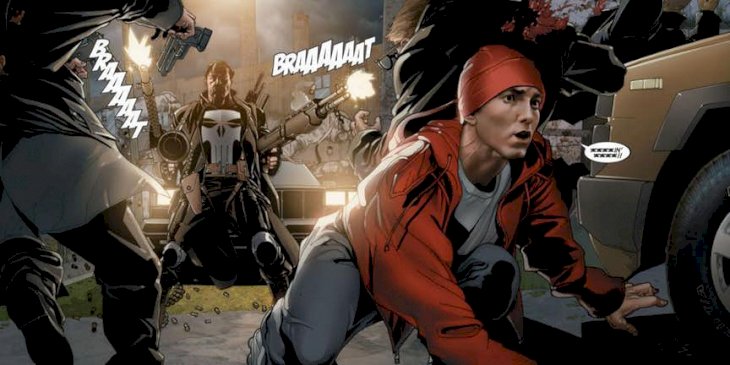 You may have your doubts but this is indeed a Punisher comic book. All the mind-blowing action sequences you'd expect are still there with scenes where Eminem is involved in a chainsaw/machete battle with Barracuda. 
The iconic moment to look for is where Eminem unloads a full clip on repeat accompanied by his most popular songs. So make sure you're a lover of his music. So not only do you get a famous rap singer playing a superhero, you get to mellow out to his tunes as well while enjoying the impossible death-defying action-packed raw fight scenes.
Now that's definitely what you'd call entertainment. 
Last but not least our comical characters - Deadpool VS. Thanos
Ah Deadpool. This guy is known for his wit, charm and of course... sarcasm but we love this superhero. If you followed his comics you'll know you're in for a treat. 
You can see that great bonding chemistry between Josh Brolin and Ryan Reynolds in the second Deadpool film. Those are the moments we wait for. So let's do them the honor of a duo comparison. When it comes to cops - they don't really have much of a sense of humor. So all seriousness aside, these two are like chalk and cheese making for an interesting team.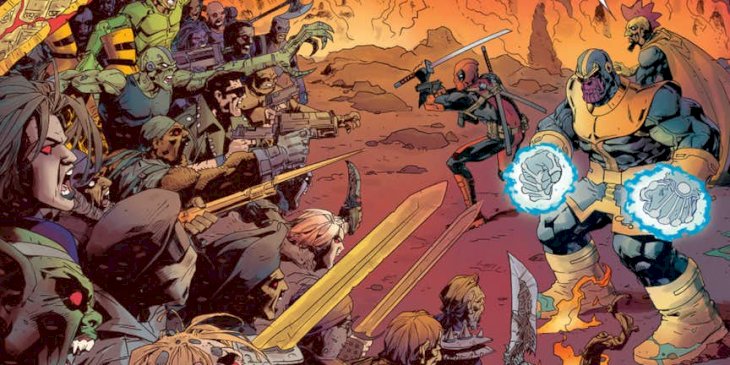 Both characters lost their skeletal lady love and need to put their differences aside as there are always personal issues involved. 
They both love the Mistress Death and with Death in jail, there's no need to keep an eye on the back of your shoulders anymore. No more death. But this is of course highly unlikable and the two have to battle it out in Hell. 
Unlike the other movies where everyone apart from the final survivor dies, this makes Deadpool vs Thanos the best buddy cop action movie ever because nobody dies! in the course of the story, Deadpool and Thanos take on the Guardians of the Galaxy. Now, this is something we need to see! Not only do they take on the Guardians, but they also take on a knife-wielding slasher rabbit. If that's not action enough for you then there's more... 
Deadpool is backed by Black Talon, the super voodoo villain exponent who dresses up as a chicken when Francis comes back. The visuals are mindblowing and jam-packed with costumes and action and unimaginable outcomes. 
Definitely a "wow" in my books.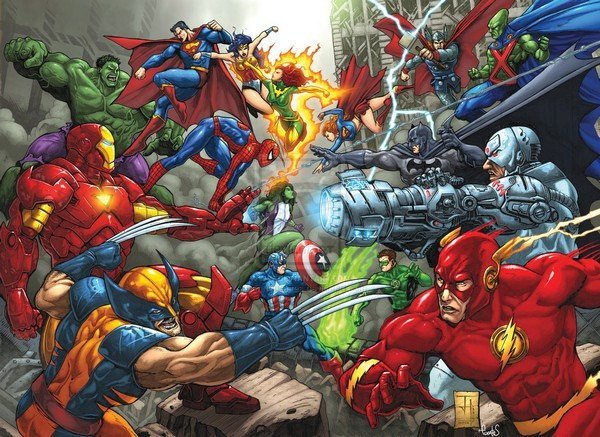 On another note - if you're interested in knowing how Deadpool avoided that blinding flash of electrical bolts in the 1978's comic book, check out #8 to find out. Technically, he should have been blind. 
So get your hands on these comics if you haven't read them yet. You can never have too many of these action heroes in your collection and if you're a fan, and I'm sure you are, you're definitely gonna love seeing these on the big screen. So let's cross our fingers and wait until a lucky courageous studio with talent and imagination picks them up and takes these beauties in for the challenge of a lifetime - making their fans proud. 
Remember to share this with your friends and family and keep up to date with us if you love comics and movie adaptations!