Clint Eastwood's First Marriage Lasted for 31 Years - Meet Ex-Wife Maggie Johnson 35 Years after Their Divorce
Maggie Johnson and Clint Eastwood met in 1953 and got married six months later. In 1978, Johnson filed for divorce, and it was finalized in 1984.
In December 2018, Johnson was spotted with her ex-husband Eastwood at the premiere of Warner Bros. Pictures' "The Mule" at the Village Theatre in Los Angeles, California.
"From what it appeared, Clint Eastwood had no idea that she was even pregnant."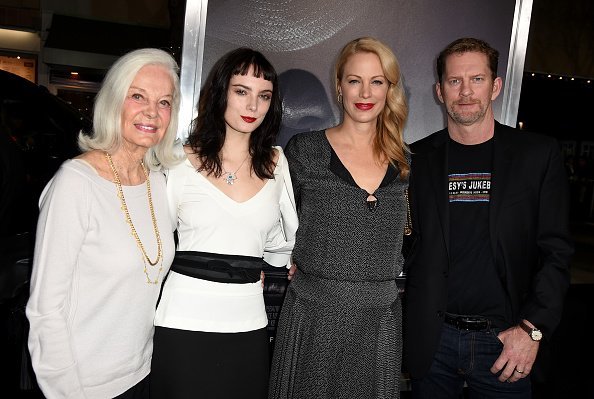 A WHIRLWIND ROMANCE
Johnson initially met Eastwood on a blind date in 1953. They fell for each other hard and were immediately locked in. The couple tied the knot six months later, as reported by ABC News.
However, after a decade of marriage, they separated in 1964. During a brief reunion, Johnson, who was a swimsuit model, gave birth to their two children — Kyle and Alison. Johnson and Eastwood officially divorced in May 1984.
Eastwood has had many different relationships throughout the years, Eternal Lifestyle reported.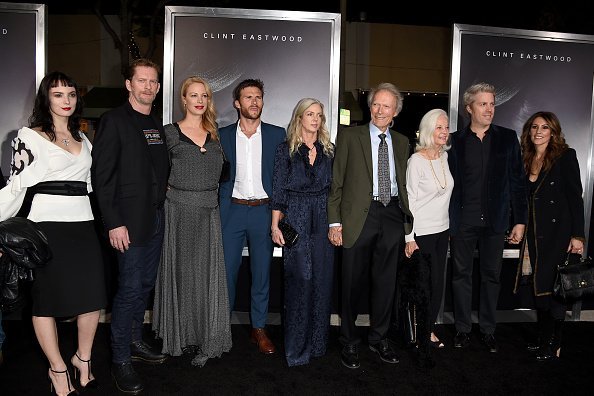 THE ACCLAIMED ACTOR'S SECOND WIFE
In spite of the fact that he had a lot of affairs in his life, in reality, "The Good, Bad and Ugly" actor has only been married twice.
After divorcing Johnson, he married former TV hostess Dina Ruiz in 1996. Their marriage lasted until 2014. Since then, he has been seen with other women.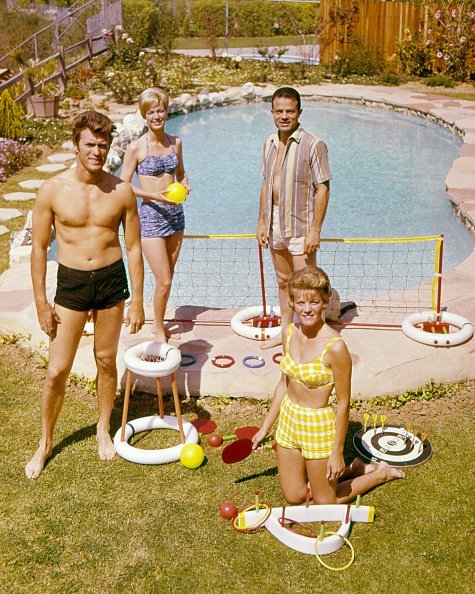 A SECRET LOVE CHILD
In 2018, the world was shook after fans found out Eastwood had a secret daughter named Laurie Murray, who was given up for adoption by her mom at birth, MSN reported.
Murray discovered that she was the daughter of the Hollywood icon when she went searching for her roots.
"This all happened around 30 years ago," a family friend told the Daily Mail. "Laurie had been really interested in finding out who her real parents were and hired someone to help her."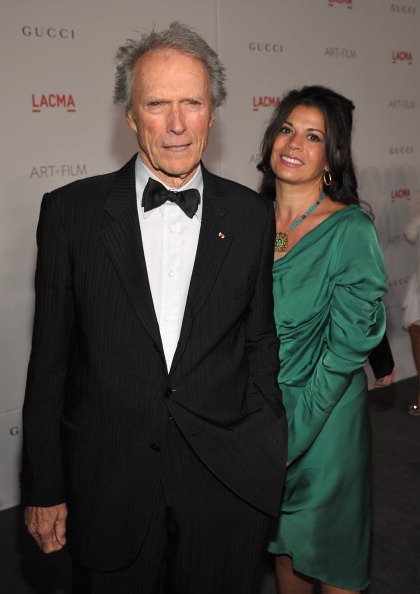 Daily Mail reported that her mother had a serious relationship with Eastwood in Seattle when he was still engaged to his first wife, Johnson.
The source told the outlet, "When they found the paperwork, her biological mother had written down Clint Eastwood's name [as the father]."
"From what it appeared, Clint Eastwood had no idea that she was even pregnant," added the source.
Murray reached out to her mother, but she didn't want to be contacted. Eastwood, on the other hand, was glad to discover that he had a secret daughter.
The two set up a cozy relationship, sharing an affection for golf and the outside, and going on family vacations together.