The American actress, Kate Hudson posts a picture of herself and her boyfriend, Danny Fujikawa kissing and recounts the story of their journey from friends to romantic partners as they celebrate the anniversary of their first date.
AmoMama brings to you the interesting news about the first anniversary of lovebirds Kate Hudson and Danny Fujikawa as gathered from a December 4th, 2017 post by E! News.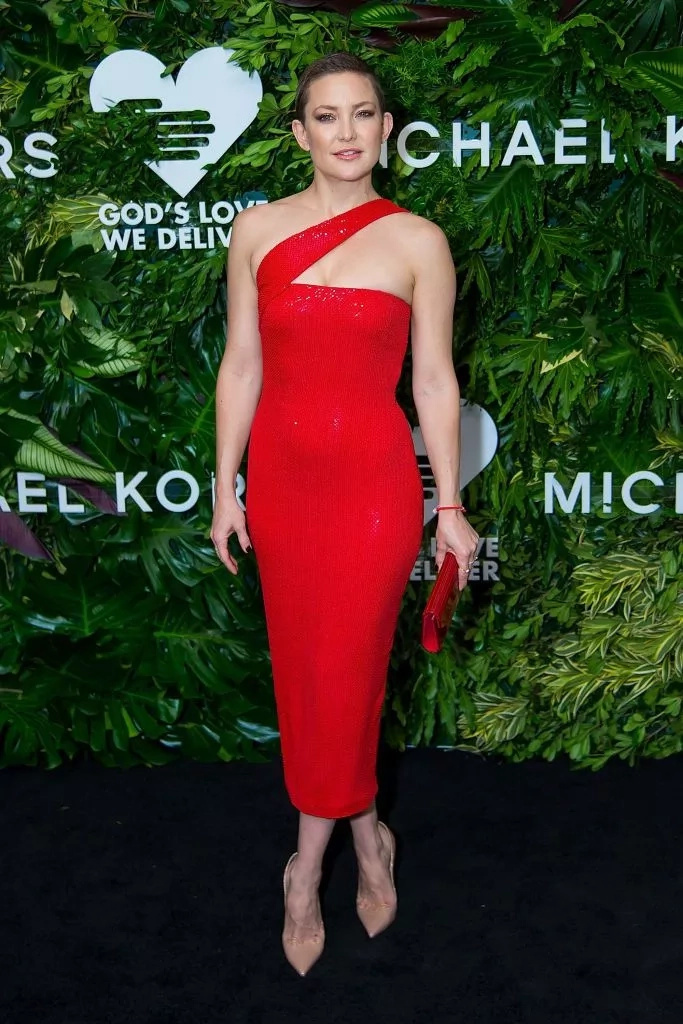 Kate Hudson is a 38-year-old American actress.
She rose to prominence in 2000 for playing Penny Lane in 'Almost Famous' for which she won a Golden Globe and was nominated for an Academy Award for Best Supporting Actress.
Kate Hudson has appeared in several other movies such as 'How to Lose a Guy in 10 Days', 'Raising Helen', 'The Skeleton Key', 'Fool's Gold', 'Bride Wars', and more recently in 2016 'Deepwater Horizon'.
Also in 2016, Hudson released her book 'Pretty Happy: Healthy Ways to Love Your Body'.
Three days ago, the couple of Kate Hudson and Danny Fujikawa celebrated the first year anniversary of their first date.
To commemorate this memory, Hudson posted a picture of herself and her man kissing on a bridge and captioned it with a heartfelt story of their journey of love.
According to her, she and Fujikawa met when she was 23-years-old and 'heavily pregnant' with her first son, Ryder whom she had with her ex-husband, Chris Robinson.
She explained that although she divorced Robinson in 2007, she still went on to date to date Matt Bellamy for four years even having a child, 6-year-old Bingham with Bellamy before they called it quits on 2017.
Hudson wrote that although they've been in the same circle for a decade, it wasn't until last year that her eyes opened to Danny Fujikawa and their relationship upgraded from friendship to romance.
She wrote
'A year ago today Danny took me on a hike and what I thought was just a hike with a family friend turned very quickly into an unexpected first date. No moves were made on this first date. In fact, it took months for him to make the first move!'
However, Hudson said that it was indeed worth the wait.
'And as a kiss on this bridge would have been nice then, the kiss a year later was so much sweeter. So in our 15th year of knowing each other, we were able to open our hearts to each other to feel so much pure love and it's been truly incredible'
Although rumors had been going around about the duo's relationship, it wasn't until May that they came out together as a couple on the red carpet.
A source close to them commented on their relationship
'They're very close and serious about each other. They've known each other forever and it's made things so much easier. They're a fun couple to have around, they love hiking, music, working out and traveling'
It seems Kate Hudson and Danny Fujikawa's lifestyles fit right into each other.