Popular actress and activist Pamela Anderson looked practically unrecognizable as she made a public appearance at the recently held Fashion Awards.
AmoMama brings you the interesting news that popular actress and activist Pamela Anderson might have gone under the knife yet again as gathered from a December 3, 2017, post by Independent.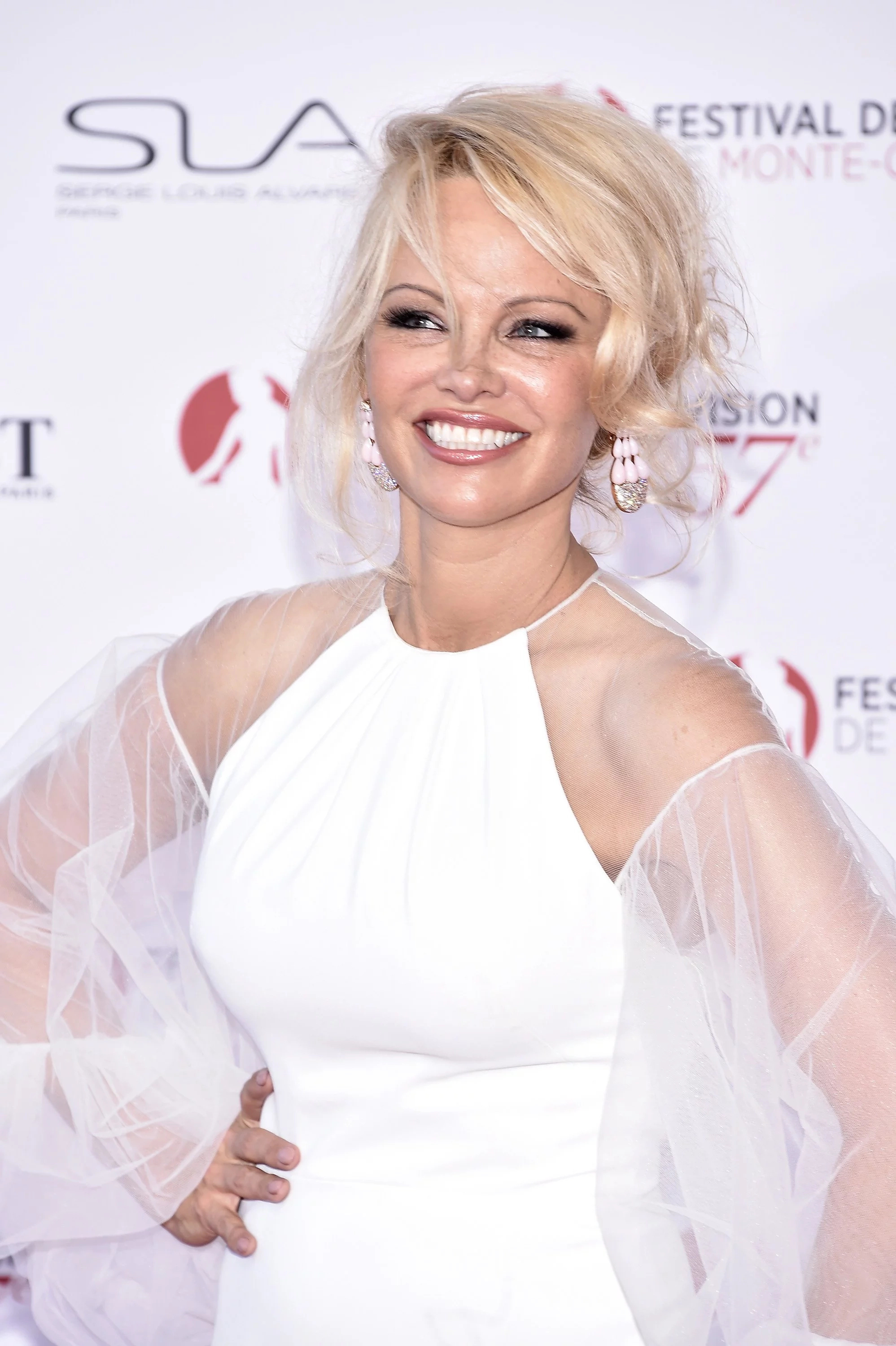 Pamela Anderson is a popular actress and model who shot to fame in the most improbable of ways; as the Playmate of the month for Playboy magazine back in February 1990.
In her youth, Pamela Anderson was a blonde bombshell as she always looked ravishing and stunning no matter the angle the camera viewed her.
Of course, that beauty was put to good use with the actress' role in movies such as 'Home Improvement', 'Baywatch' and 'VIP'.
Pamela Anderson turned fifty earlier this year in February and there is this all-around feeling that the model and actress might be having problems letting go of her youth.
The actress was one of the famous faces present at the British Fashion Awards which held at the iconic Royal Albert Hall this past Monday.
Pamela Anderson was in her element catching up with famous names in the fashion business such as  Donatella Versace, Anna Wintour, Naomi Campbell and Karlie Kloss.
Dressed in her signature ensemble consisting of a glittering black gown with a thigh-high split, the actress showed off her beautiful curves.
However, one thing that nagged at observers was that the fifty-year-old looked very different.
According to reports, her face was looking extra taut especially when compared to her last public appearance which was at the Cannes Film Festival back in May.
It is an open secret that Pamela Anderson has undergone cosmetic procedures in the past but we all thought that phase was over as she has adopted a more natural stance in recent years.
That phase isn't over as closer looks revealed that the actress' tighter facial skin and overall difference in look was as a result of some more cosmetic work.
She did look beautiful generally and none of her high powered fashion-forward friends seemed to comment on it the whole night.
Hopefully, Pamela doesn't hurt herself with these frequent procedures.