An attack by parasitic bloodsuckers is not what this family expected when they got onto a prestigious airline for a long trans-Atlantic flight.
Air travel is not what it used to be. Not long ago, it was a luxurious experience, crossing Oceans overnight, even in economy class. According to Goodfullness.com, a family's trip from Canada to the United Kingdom turned into a nightmare when they discovered their seats were infested with bed-bugs.
On October 12th, 2017, Heather Szilagyi took a flight from Vancouver to London with her fiance, Eric Neilson, and her seven-year-old daughter, Molly. It wasn't a low-cost airline, it was  British Airways, and Szilagyi was confident that the quality of the service would match the company's prestige.
Molly saw bed bugs crawling out of an in-flight TV frame and her food tray, but though Szilagyi informed the cabin crew twice, the family was told they couldn't be moved.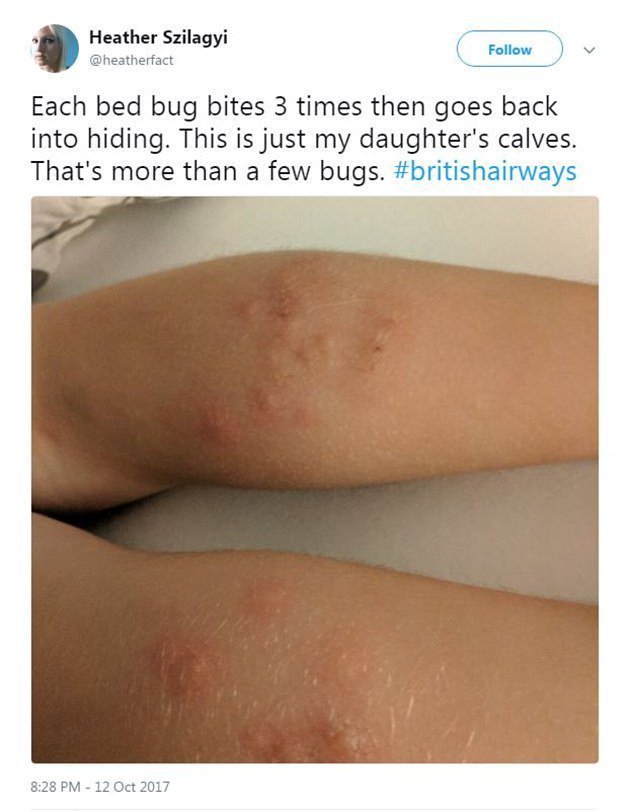 "My daughter had a few bites on her thighs but when she woke up she was covered, she had them all over. It was just so bad and awful, my daughter was bleeding."
Heather Szilagyi,  Goodfullness.com, 12th October 2017
Szilagyi and her daughter walked off the plane after an 8-hour flight with multiple bites. And by the next day, the itchy, terrible bites had become inflamed and infected. Szilagyi and Molly spent their holidays in terrible pain.
A spokesman for British Airways expressed their regret at the occurrence but explained that  British Airways operates more than 280,000 flights every year, and reports of bed bugs on board are extremely rare. Nevertheless, the company claims that they are vigilant and that their aircraft are continually monitored.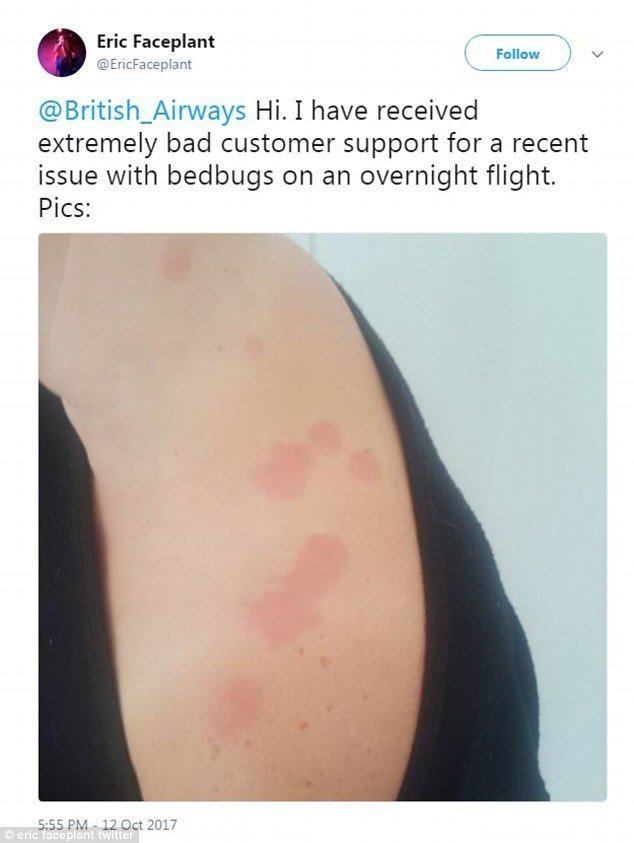 The presence of bed bugs is an issue faced by hotels and airlines all over the world, and an increasing problem. Though bed-bugs had practically been eradicated in the 1940's, the use of irresponsible use of pesticides has rendered these parasites practically immune to any pest control method in use.
The infestations are growing in number, as these pests spread throughout the globe, ironically mostly by air travel.