While the 4th of July and Valentine's Day are a few of the most popular events that happen once a year, there is another one that is not that known: World Naked Gardening Day.
It is the perfect combination for those who like to keep their garden green and their bodies tanned as it allows people to pull weeds, plant flowers, and harvest vegetables while sunbathing.
As reported by Wide Open Spaces, the even was created by Mark Storey, consulting editor for Nude & Natural magazine, and permaculturalist Jacob Gabriel. They got help from the Body Freedom Collaborative (BFC).
Storey and Gabriel, who took the inspiration from World Naked Bike Ride events, admitted that, while gardening without clothes on might get people dirty, the point is having fun in the sun and feeling comfortable with their skin with 'non-sexual nudity.'
The simple task of creating an event is difficult. Making it international is even more difficult. Thankfully for Storey and Gabriel, they worked with Corky Stanton of Clothes Free International.
Stanton, who provided web hosting and promotion for World Naked Bike Ride in the past, also assisted them with web hosting and promotion of this project.
It was inaugurated on September 10, 2005, and it's been taking place the first Saturday of May by gardeners and non-gardeners throughout the world.
Storey admitted that their intention when they created the event was not gathering people in a specific location to plant flowers or trees but something people could do at their own gardens whenever and however they want.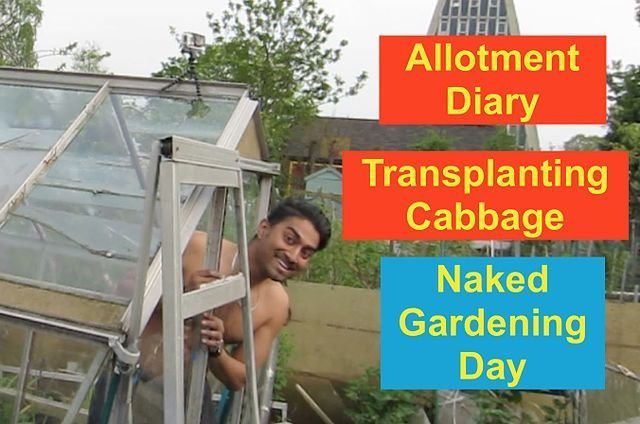 It is important to point out that no particular organization owns the event and that it has spread worldwide through the website and its users, who have been sharing information since day one.
Apart from that, Storey and Gabriel set that date because it is spring in several countries, which is the ideal time of the year to be in the garden.
'It's not about exposing your body to other people. It's about body acceptance and being one with nature on your own.'
Corky Stanton, Wide Open Spaces, May 1, 2017.
The following World Naked Gardening Day will take place on May 5, 2018.