Meet Chris Orbach, the Son of Late 'Law & Order' Star Jerry Orbach
Chris Orbach, the son of late "Law & Order" star Jerry Orbach, inherited his father's passion for the entertainment industry. He's an actor, musician, and proud father of two adorable kids. 
Jerry Orbach was a double threat both on stage and film: he could sing and act, and was once described as "one of the last bona fide leading men of the Broadway musical and global celebrity on television."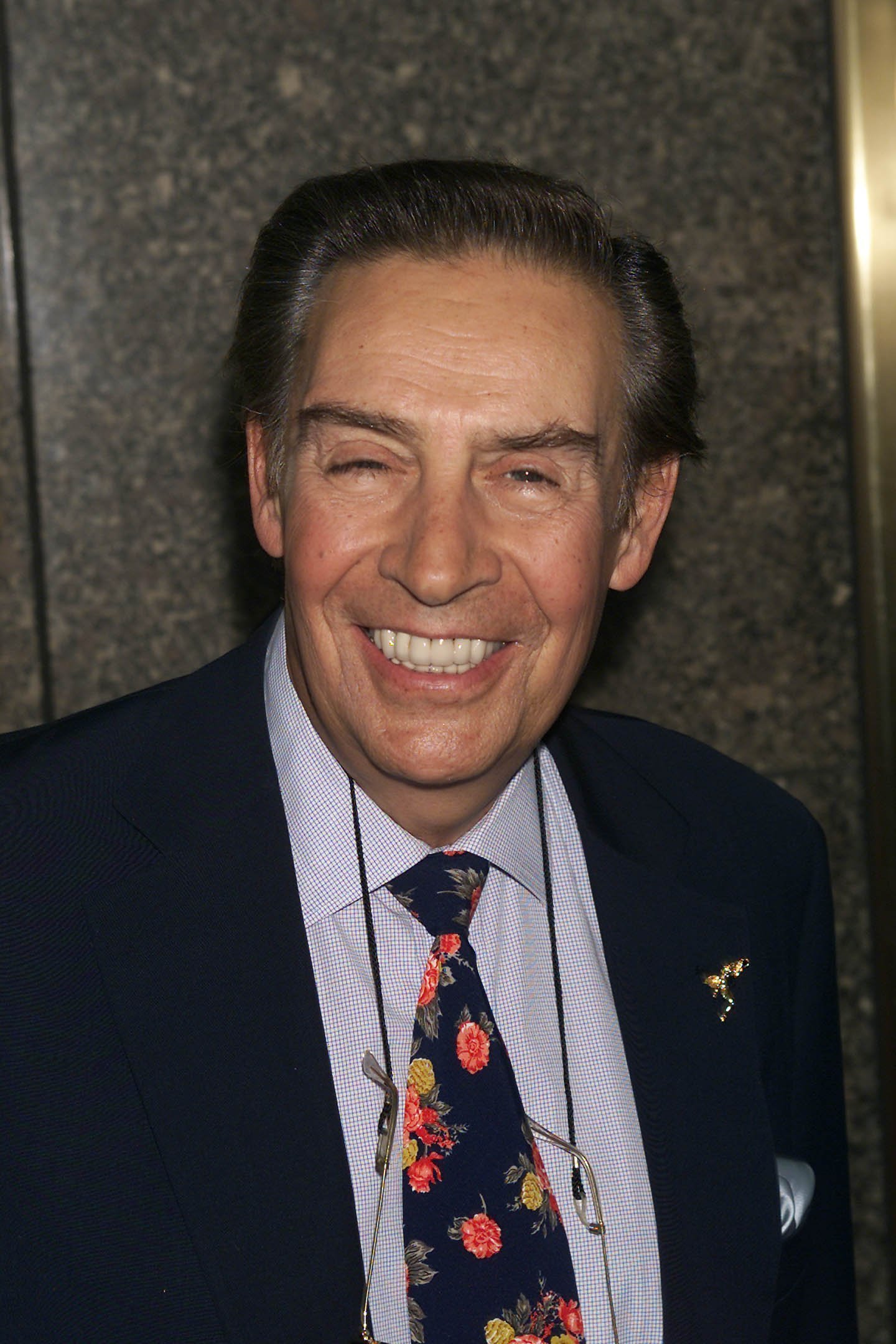 During his almost five-decades long career, Orbach was recognized for his work in and off-Broadway productions—where his acting started—and for his versatile roles on film and television in the '80s and '90s.
Orbach excelled in everything he did, including being a dedicated and loving father to his two sons: Tony and Chris Orbach.
The later decided to follow his dad's steps into the entertainment industry.
Like father, like son
Christopher Benjamin Orbach, born and raised in New York in 1968, is the youngest son of Jerry Orbach and his first wife, Marta Curro.
Although his parents divorced in 1975, Chris maintained a close relationship with his father, who was then a star in musicals like "Chicago," "Carnival!" "42nd Street" and "Promises, Promises," for which he won a Tony Award for Best Actor.
In the early '80s, Jerry started to get TV roles. While he gave life to private detective "Harry McGraw," Chris stared to make a name for himself as a voice actor, dubbing for several Japanese animated series under the pseudonym Hideo Seaver.
Then, in 1992, Jerry joined the cast of "Law & Order" as NYPD homicide detective Lennie Briscoe.
Chris made several appearances on his dad's show in between 1993 and 1999, and later landed the role of Ken Briscoe, the nephew of his father's character, on the spin-off "Law & Order: Special Victims Unit" in between 1999 and 2012.
He also made appearances in the films "Blue Moon," "Clear Blue Tuesday," and "Mob Fathers: Permanent Rehab," which was his latest acting role in 2016.
Other acting jobs and his other passion
After graduating from the High School of Performing Arts in New York City in 1986, Chris studied for a while at the Douglas Academy in London and SUNY Purchase.
He eventually graduated with a BFA in film and television production from NYU's school of the arts.
Chris also has several theatrical credits on his resume, including the plays "Peg O' My Heart," the award-winning "Uber Mom," and "Lost In Staten Island" at La Mama.
He was also part of the stage documentary "Charlie Victor Romeo," described as "a collection of re-enactments of black box recordings from doomed air flights." And had a one-person play with the monologue piece "Fast."
Orbach also appeared on several episodes of the web series "Stakeout" with longtime friend Seth Gilliam, who gave life to Father Gabriel on "The Walking Dead." 
Chris is also a trained and passionate musician.
He has released two albums: "Safely Through The Night" in 2004, and "Secession" in 2009, and has performed live around the tri-state area countless times, both alone and with specials guests and full bands.
His best role to this day
Chris married has been married to designer/event planner Nicole Vallance for eight years, and they share two kids: son Aaron, 5, and daughter Emilia, who's just 8-month-old.
On his Instagram page, Chris boast of his culinary abilities, often baking vegan desserts for his family while working at home.
He now works as a radio engineer on a morning show at the local station WJFF and splits his time between New York City and the Western Catskill.
According to his webpage:
"After long stretches of turbulence, marriage and family have finally given him the grounding and peace that have eluded him for years, and Chris is moving happily forward as an artist and as a human."
Chris constantly remembers his father on social media, since Jerry passed away on December 28, 2004, from prostate cancer.